Groups Forums claims to be a powerful and yet light-weight forum system for WordPress sites. Ok, the plugin is rather innocent regarding these claims, it's me who thinks it does quite well 😉
Let's see how it performs compared to bbPress and Simple:Press. Just to be clear, this post and the results exposed are intended to shed some light on how much these plugins will actually slow down your site. Godaddy provides a nice tool called P3 (Plugin Performance Profiler), which allows to create performance reports for sites, and the following data has been obtained with it on three different test sites, each with the Twenty Twelve theme, running WordPress 3.5.1 and the absolute minimum of plugins and with no caching plugin installed. The tests have all been run on installations hosted on a HostGator shared hosting account. These are the plugins that were active on each test site when running the P3 performance scans:
Groups, Groups Forums and P3
bbPress and P3
Simple:Press and P3
The performance scans were done manually on pages relevant to forums – totaling 41 visits in each case. No other posts or pages were present and on the test sites for Groups Forums and bbPress, some widgets related to forums and topics and the default Meta widget were shown in the sidebar (Simple:Press doesn't provide any widgets related to forums or topics OOTB, the only widget active on its test site was the Meta widget). In each case, three test forums were created, 100 test users, and the following test topics:
Groups Forums : 120 topics and 3152 replies
bbPress : 60 topics and 60 replies
Simple:Press : 9 topics and 5 replies
Have a good look at these numbers when comparing the results 😉
Plugin Impact
The Plugin Impact, defined as Percent of load time on your site dedicated to plugin code and indicated by P3 under these conditions for each is:
Groups Forums : 45.5%
bbPress : 68.4%
Simple:Press : 92.9%
Here's the Detailed Breakdown for Groups Forums …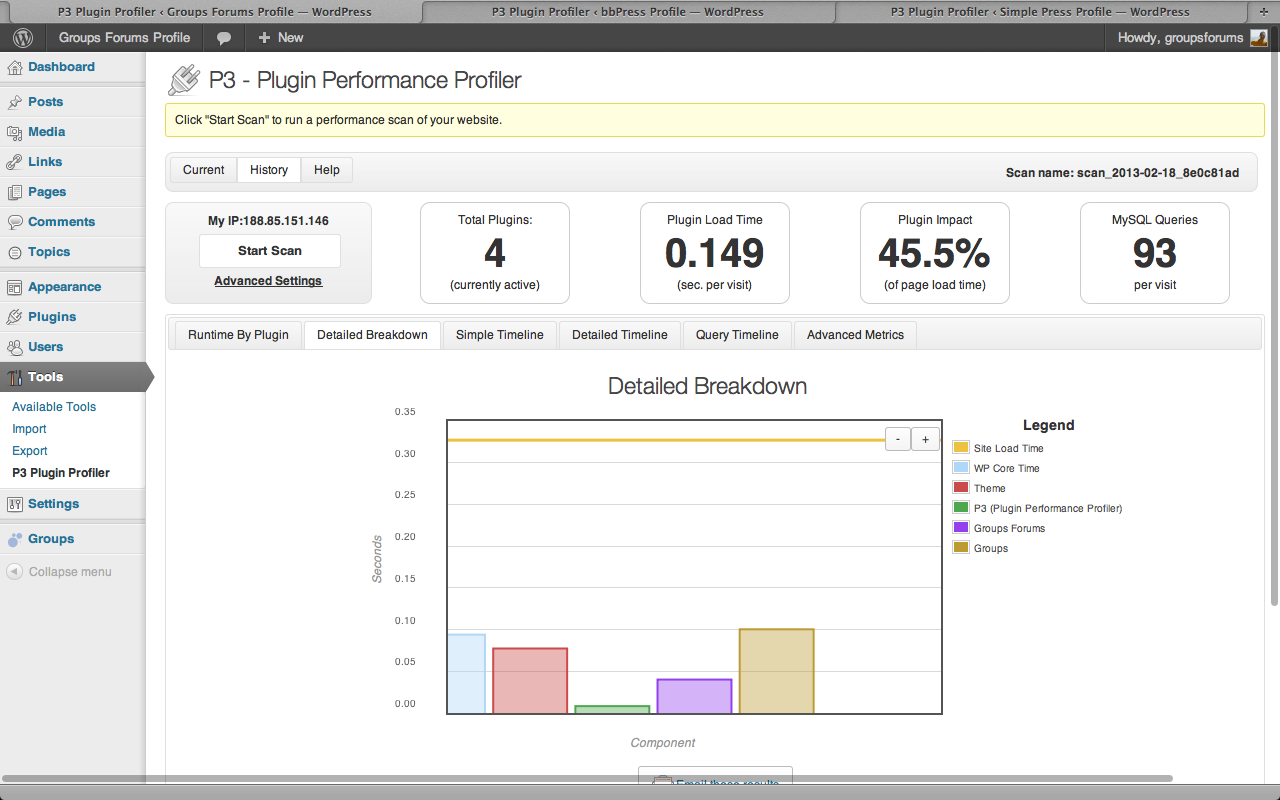 … and the Detailed Breakdown for bbPress …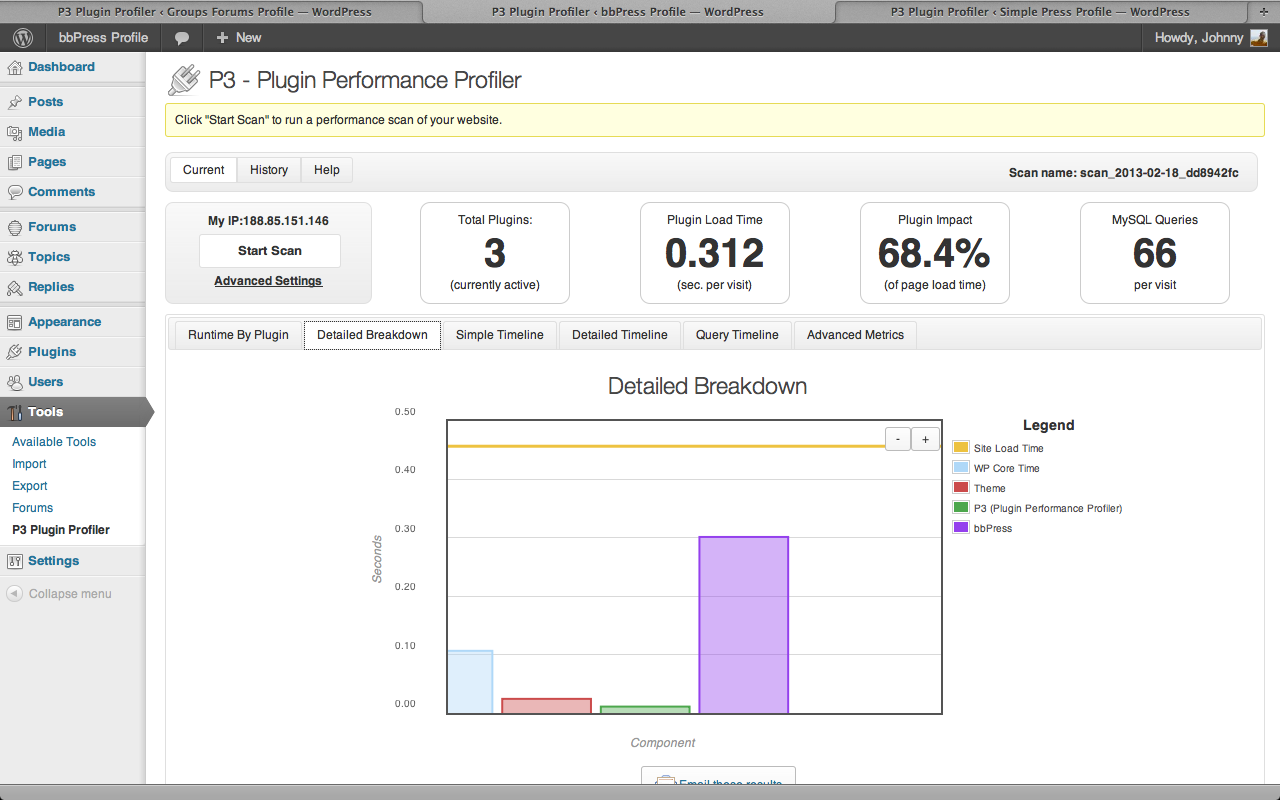 … while the Detailed Breakdown for Simple:Press showed this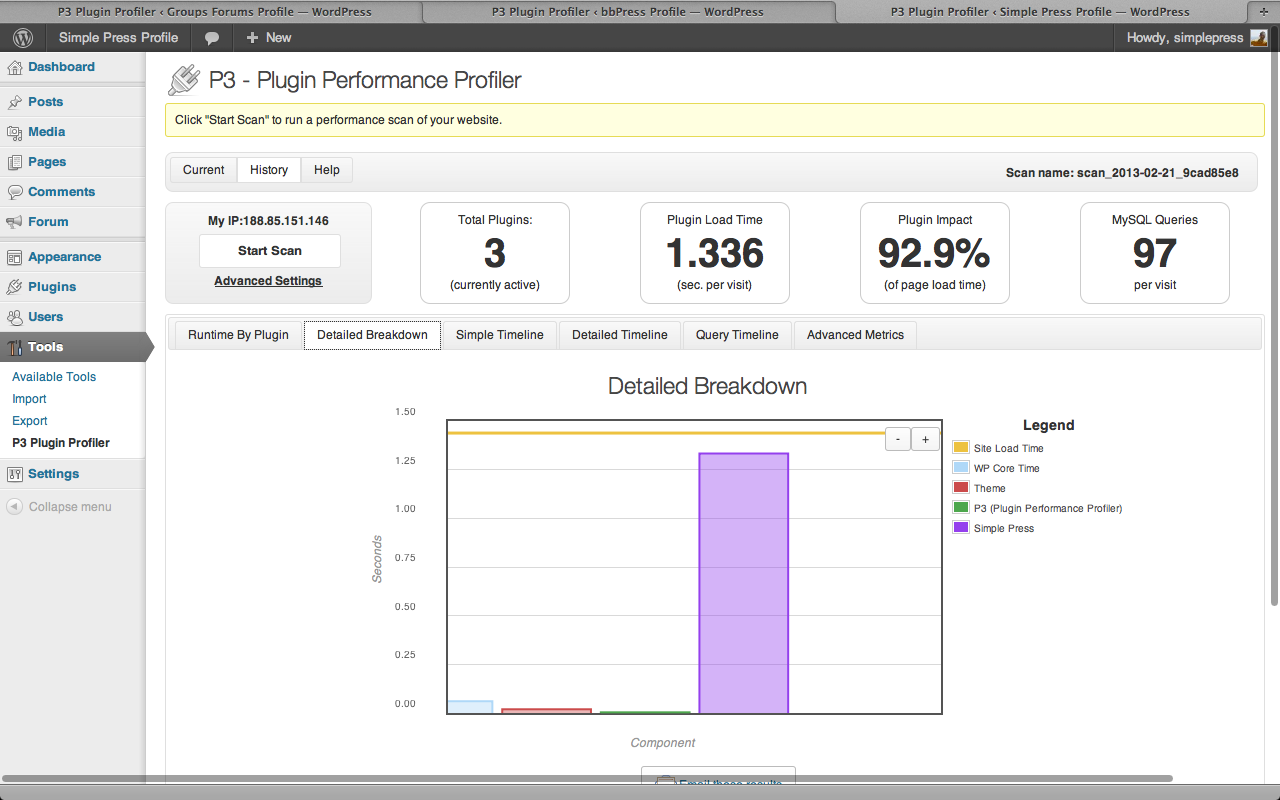 Now this is already interesting and the numbers speak for themselves and left me very satisfied with quite a grin on my face, I still wanted to see a relative comparison which would show the additional burden those plugins would add to the WordPress core. As a matter of fact, assuming that the testing conditions are similar, the ratio between the time spent on executing plugin code versus the time spent on executing WordPress' core should give quite an idea about how the plugins compare in terms of performance/slowing down your site: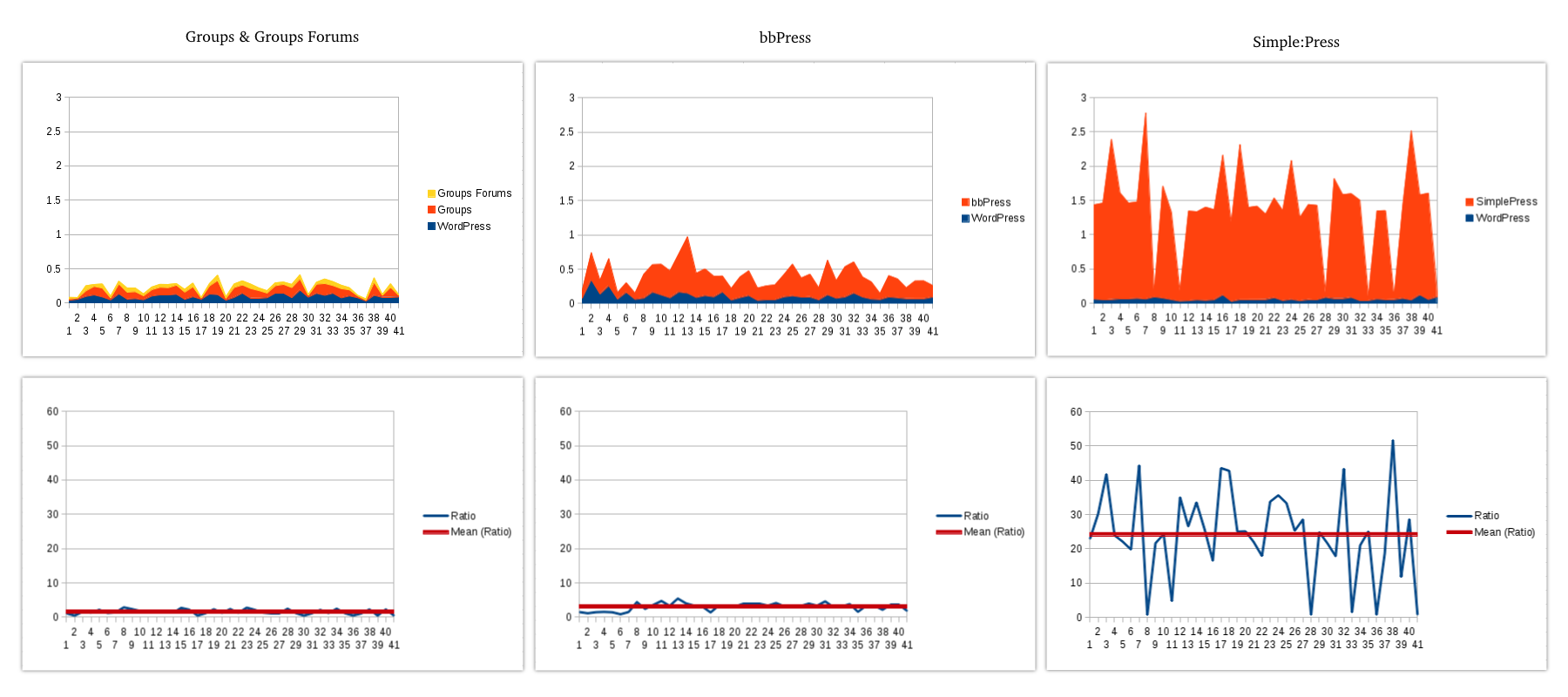 What really attracts one's attention is that Simple:Press on an average needs more than 20 times the execution time of WordPress' core, while bbPress and Groups Forums are way less resource-hungry. bbPress uses up around 3 times the execution time compared to the WordPress core, while Groups and Groups Forums together only take around 1.5 times the time that WordPress needs to execute. Given the obvious, let's have a more detailed look at the better performing plugins:
Groups & Groups Forums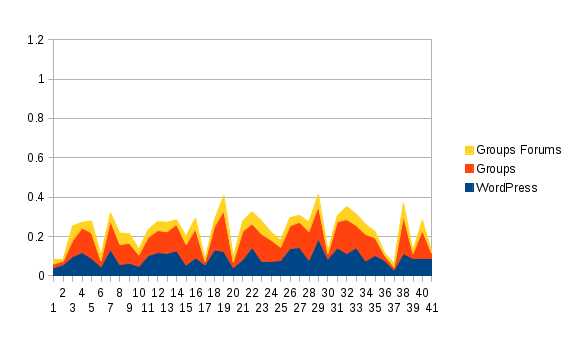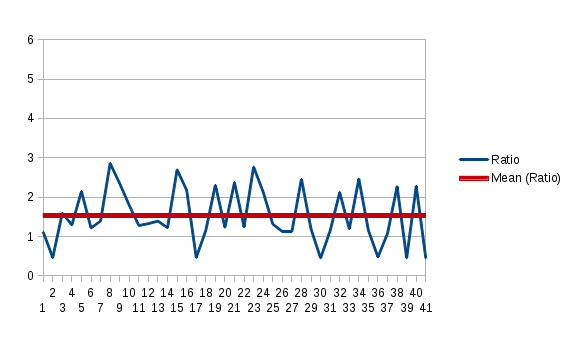 bbPress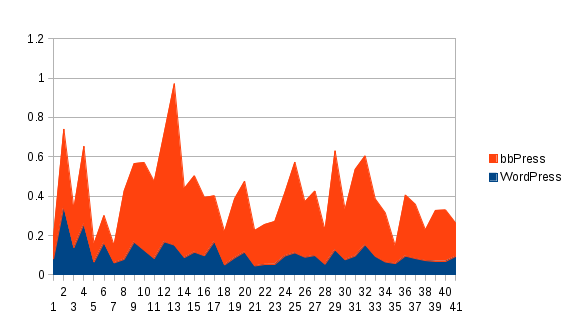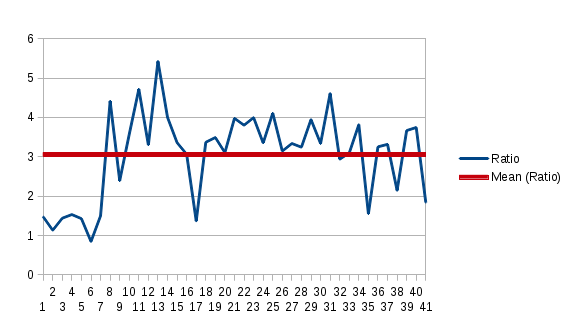 I'm thinking of that song that repeats "… with a satisfied mind", only to wait to hear your voices shattering that satisfaction or adding to it 🙂
If you'd like to now more details about the numbers or have questions, please do comment.