IMPORTANT : Support for
s2Member
has been dropped. We recommend to use
Groups
and
WooCommerce
instead.
This pack integrates Affiliates Pro with s2Member, allowing you to maintain an affiliate program to boost your s2Member membership and subscription sales.
Integration Features
The integration provides all the features of the Affiliates Pro plugin, plus:
Affiliate referrals are created automatically when a member makes a payment.
Support for recurring payments, if you continue to pay your affiliates for recurring subscription payments, the corresponding referrals are created automatically for the initial affiliate.
Refunds and reversed payments can automatically reject referrals.
Notifications are sent to the site administrator when a new referral has been granted.
Affiliates are notified of new referrals.
Automatically handles s2Member API Notifications – there is no need to set up notification URLs manually for payment or refund/reversal notifications.
Documentation
After following the steps to install the integration pack, please refer to the documentation available here: Affiliates Plugins Documentation.
Screenshots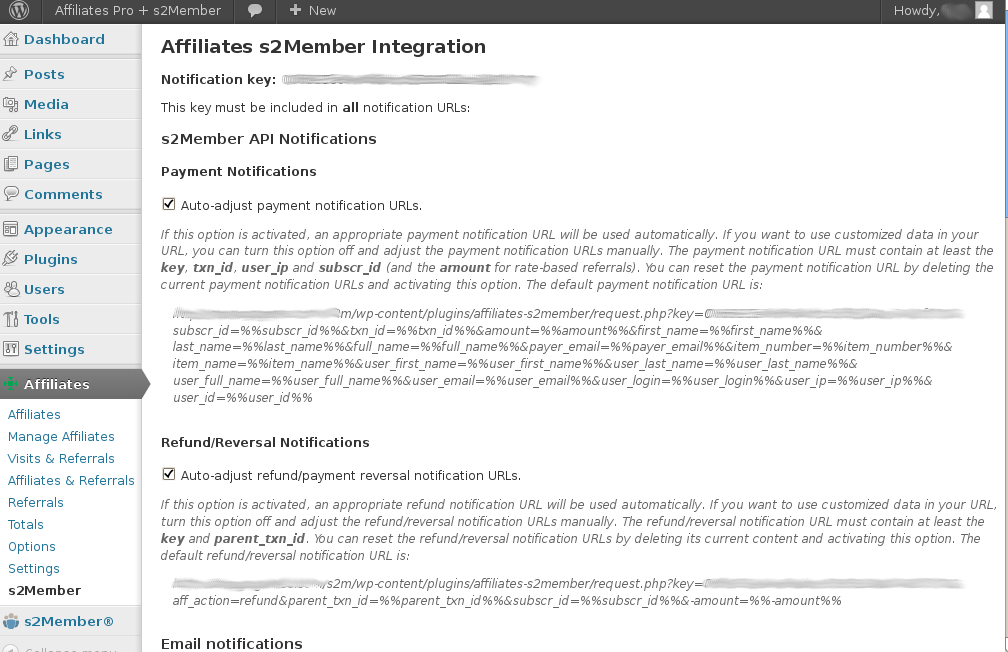 Email notifications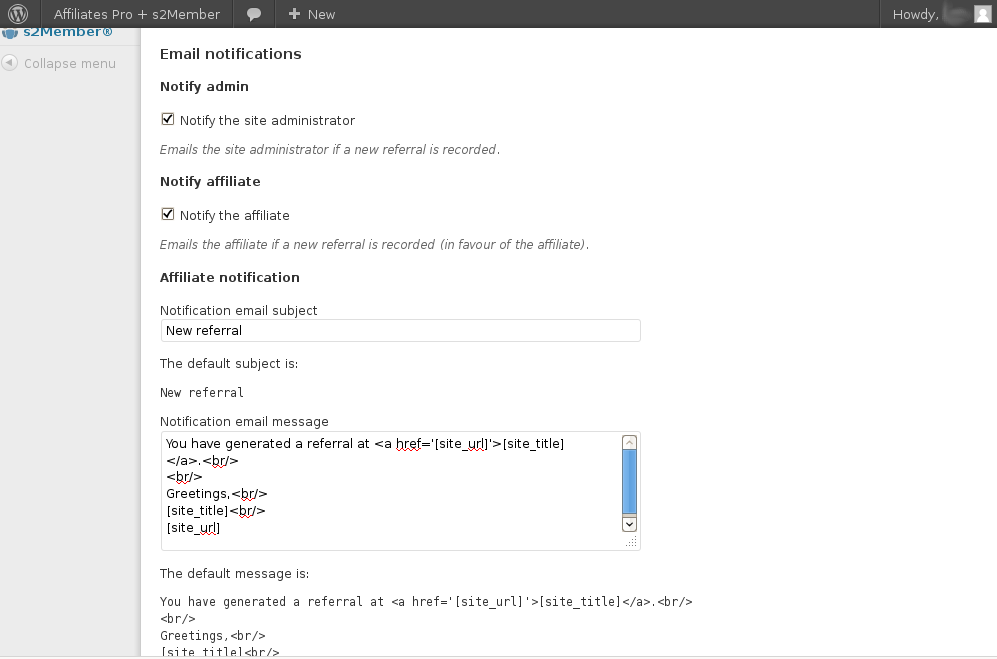 Recurring payments and refunds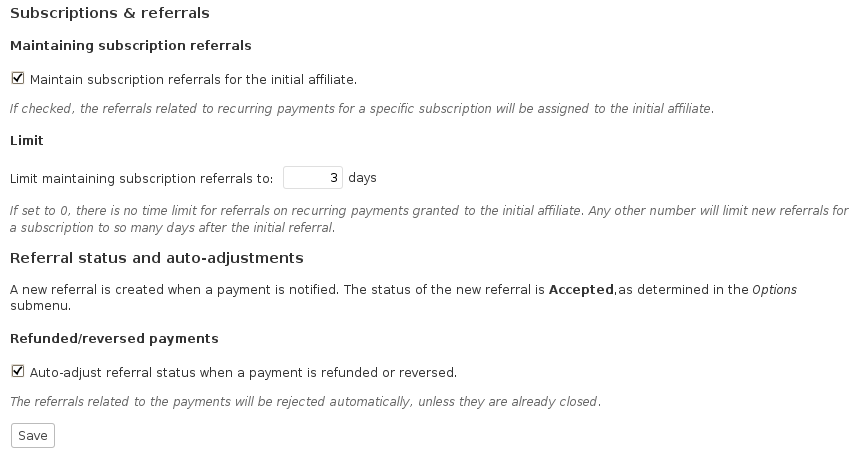 Referrals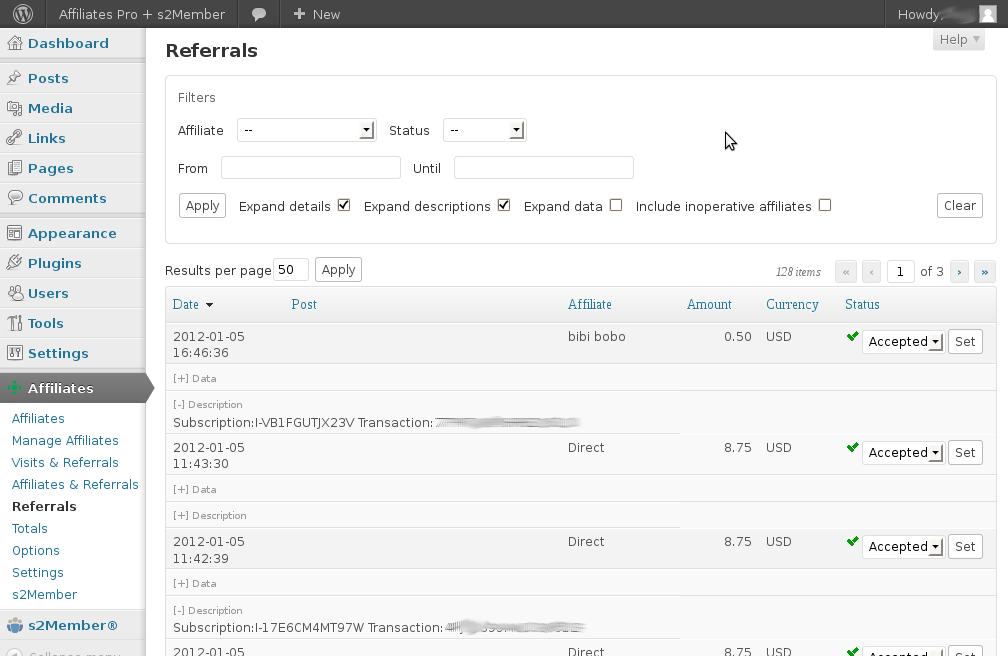 Detailed referral information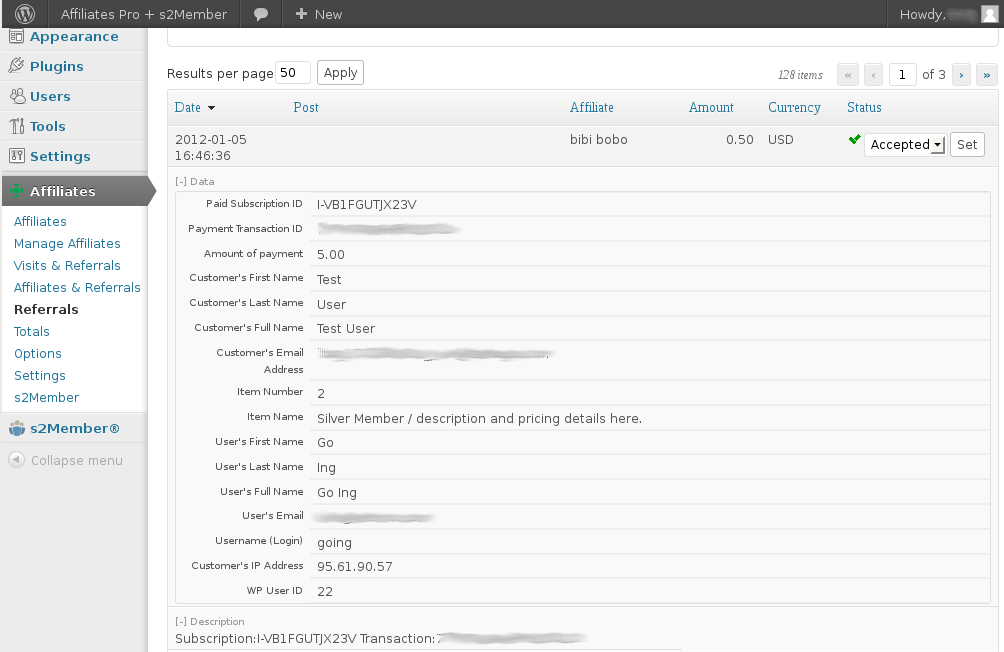 A view on totals ready for PayPal Mass Payment