WooCommerce Documentation is an extension for WooCommerce based on the Documentation plugin for WordPress. It allows to link documentation pages to products and display them automatically on the product pages.
A new Documentation section in the Product Data area allows to link to documents and URLs.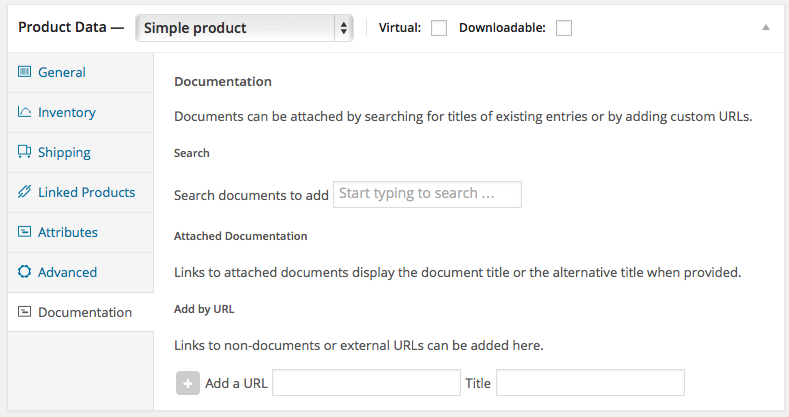 A dynamic document search facility makes it easy to locate documents from large documentation pools.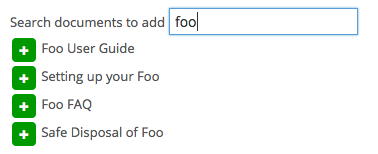 Documentation links can be displayed for products automatically, in a Documentation product tab, using a widget, shortcodes and API functions for use in templates.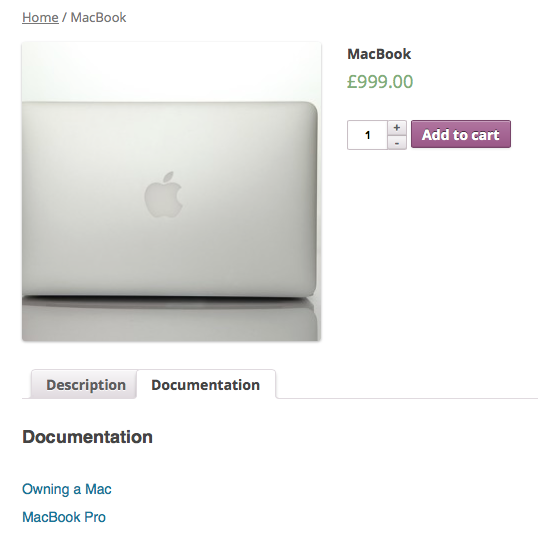 Documentation
Please refer to this extension's Documentation page for details.
Requirements
This extension for WooCommerce enhances upon and requires the free Documentation plugin for WordPress.