WooCommerce Coupons Countdown is an extension for WooCommerce, providing pretty coupons with real-time countdown counters. Show your customers the coupons they can use and when they expire.
Features
Coupon countdowns showing coupon codes and validity of coupons in real time.
New coupon option for coupons that are valid up to x days, weeks, months or years after a user registers.
New coupon option that allows to limit coupon usage per user.
Allow coupons to expire based on when a customer's last order was placed.
Coupons can be limited to customers who have purchased certain products.
New shortcode that renders pretty coupons in various colors.
Make coupons valid a certain time after customers have registered or after they have placed their last order.
Show time left for coupons to expire via the extension's shortcodes.
Show uses left for coupons via the extension's shortcodes.
Summary
Coupons can be rendered using built-in attractive styles or using custom styles provided by your own stylesheet.
Coupons that expire automatically show a countdown. This works with coupons that have a fixed expiration date as well as with coupons that have their expiration set for a period after user registration. Normal coupons will only show the coupon code.
Using the extension's shortcode, coupons that are limited to a number of uses can show how many uses are left.
Coupons can be rendered only if they are valid for the visitor, this includes coupons for guests and coupons for registered users.
Demo
Try it out on the Demo Site.
Documentation
Please refer to the Documentation pages.
New coupon options
The extension adds a new section Expiration to the Coupon data settings.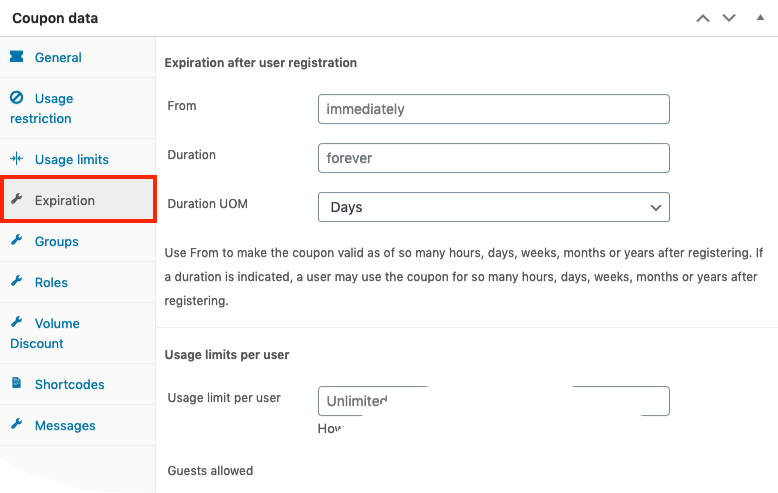 Coupon expiration after user registration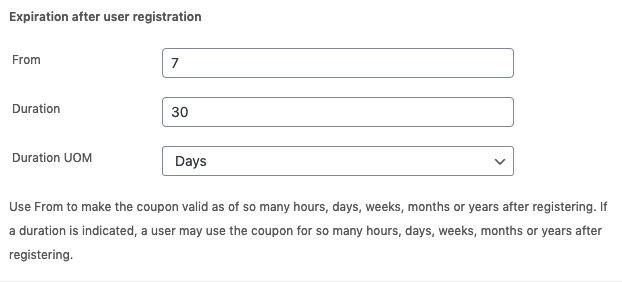 Coupon usage limits per user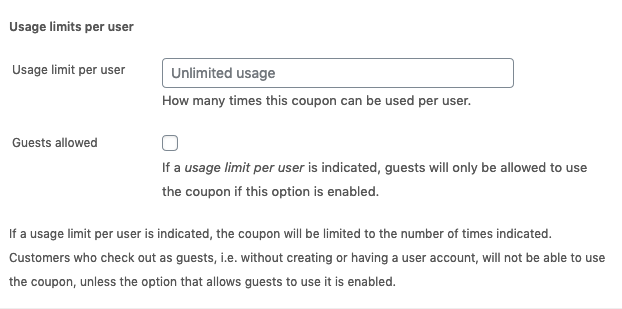 Coupon expiration after last order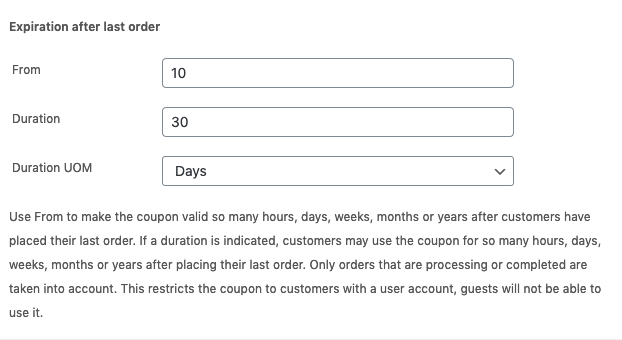 Coupon expiration and validity based on products ordered