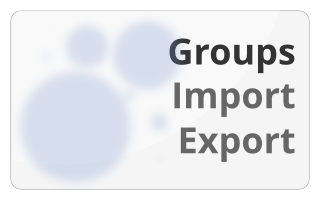 Groups Import Export is an extension for Groups, providing import and export facilities.
Import Users : Users can be imported and assigned to groups in bulk from a text file.
Export Users : Users can be exported in bulk, including all users or users that belong to specific groups.
This extension is now available in the Shop.