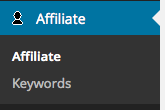 The new Affiliate plugin helps Affiliate Marketers to include marketing resources on their WordPress sites.
Included in this toolbox is an automatic keyword linker, a feature that substitutes occurrences of keywords you define with your related affiliate links.
Let's assume for example that you help to promote a new book called The Foo of Cooking. You already have an affiliate link to the site where the book is sold, so that you get a commission on each sale that you refer. To have your affiliate link appear anywhere you mention The Foo of Cooking, you simply define a new keyword and relate your affiliate link to it: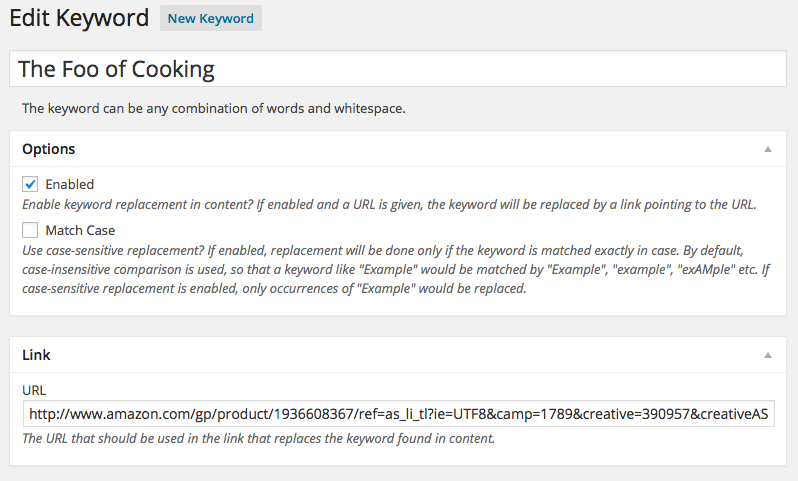 The Affiliate plugin takes care of substituting each occurrence with your affiliate link and if your link should change later on, instead of having to review your whole site searching for your links, you simply change the affiliate link related to the keyword The Foo of Cooking.
Here is an example text where the keyword has been replaced by the related affiliate link:

To read more about this tool, please visit the Affiliate plugin page …
You can install the plugin directly from your WordPress Dashboard, go to Plugins > Add New and search for Affiliate. Click the Install Now button for the Affiliate plugin entry (by itthinx) that comes up in the search results.