This extension for WooCommerce uses Groups and WordPress roles to limit the validity of coupons.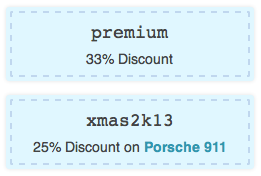 Use shortcodes to display your coupons.
Features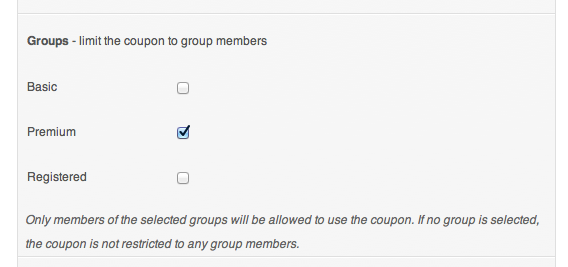 Exclusive discount coupons for group members
Exclusive discount coupons for roles
Automatic discounts for group members
Discount target groups and roles at a glimpse
Pretty coupons via shortcodes
Documentation
See WooCommerce Group Coupons Documentation.
Download
Get the WooCommerce extension on WooThemes.
Screenshots